"I invite you to learn what was NOT told in this otherwise good film by reading the book that its director Xavier Beauvois called, his "Bible."

Algeria in the 1990s offers a key to understanding what is happening in the Muslim world today. Algeria's ISIS moment (aka GIA) has lessons for today."
"A key to making the film credible was Kiser's book The Monks of Tibhirine."
"Of Gods and Men is the greatest film on faith I've ever seen…[The monks'] story is told in John Kiser's essential book, The Monks of Tibhirine"
"…a beautiful, somber and rigorously intelligent new film…" Kiser's book is "a richly detailed and moving account."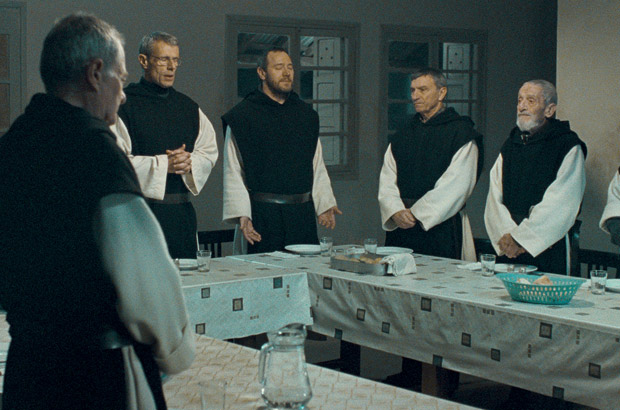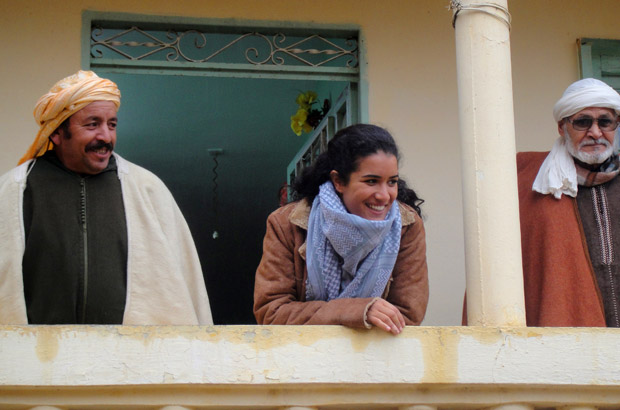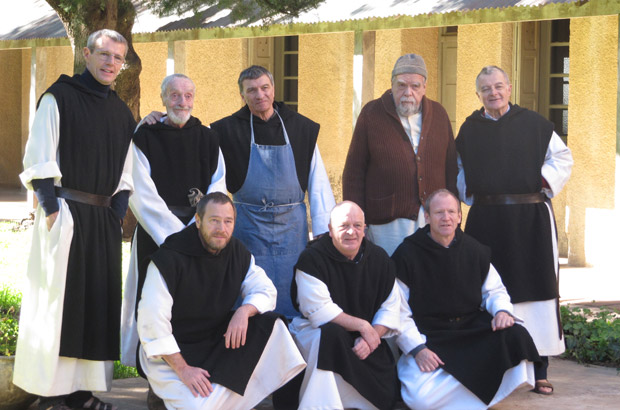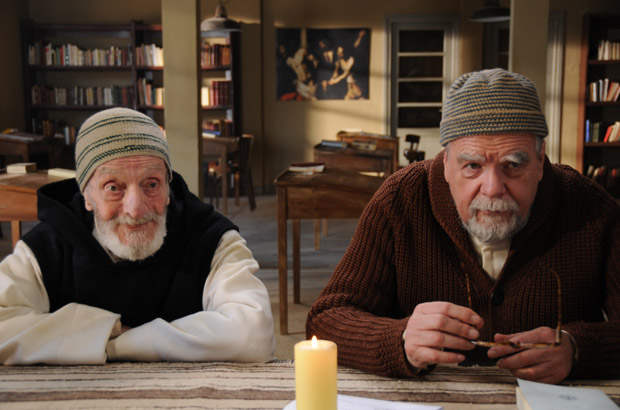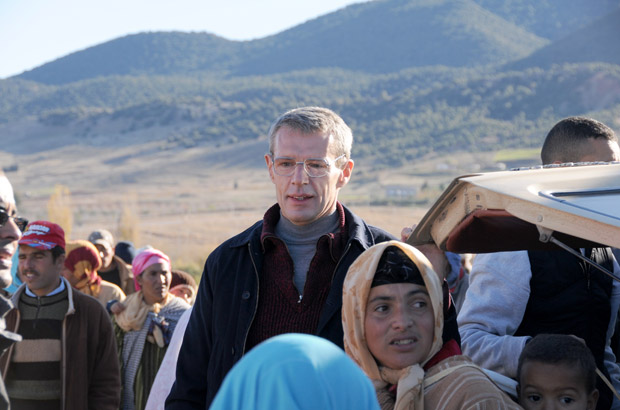 Of Gods and Men

Cannes Film Festival 2010 Prize Winner
This surprising tale of friendship and violence previewed America's experience in Iraq ten years later.  Acclaimed throughout France, the film tells a love story wrapped in a horror story. It draws on the research and drama of the monks' kidnapping and death told in John Kiser's prize winning book, The Monks of Tibhirine: Faith, Love and Terror in Algeria (St Martin's Press). Translated into French in 2006, the account detailed the monks' struggle to reconcile their vows with their instinct to flee a violent death.
At the press conference in Cannes, Actor Lambert Wilson (played Christian de Chergé) acknowledged that Kiser's book was "a mine of information needed to understand my role, the community and the political situation." Producer Beauvois said of the book, "It was like our Bible."
The obliquely told horror story is of a low level Islamist insurgency that became much more violent after the cancellation of national elections in 1992. The unspoken background struggle is over power, justice and what it means to be a good Muslim. As in Iraq ten years later, the tide of sympathy for the insurgents turned away when the Islamist GIA (Groupe Islamique Armé) began butchering innocent civilians in violation of Islamic principles of warfare.
Particularly abhorrent to the general Algerian population was the killing of nuns and priests. Dozens of imams were also assassinated for denouncing the terrorists. Led by veterans of the Afghan war against Russia, the Algerian insurgency applied every tactic Americans confronted in Iraq, save suicide bombings.
Viewers conditioned to believe that Muslims hate Christians will be surprised by the respect and love shown toward the monks by the local population, even by the terrorists.  Although the film is faithful to the portrait of the monks and their community life, it ignores important moments in the larger story that would have given the film a quite different flavor, and softened hearts toward Muslims.
The monks practice brotherly love within the monastery and without, soul doctors for all. The Trappist community had been a presence among Muslims in Algeria since 1938. Theirs was a respectful love that accepted that God speaks to people in different ways. They practiced their faith openly without ulterior motives, ringing their church bells seven times a day in a Muslim country where spreading the Good News is not permitted. Living it, is.
"If you stole from the barbarians you were indexed in your history as a Christian."
Will Rogers